Moramee R. Das - about womanhood.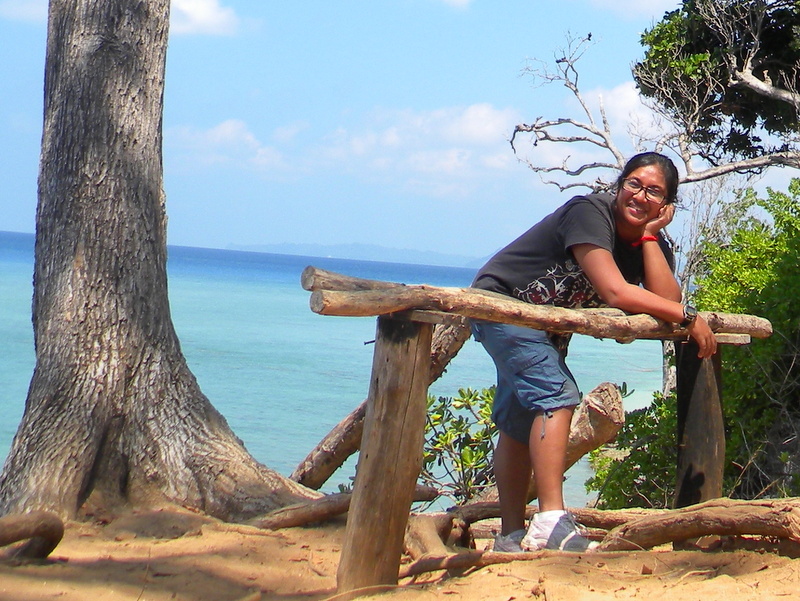 "Anyone tries to possess a flower will have to watch its beauty fading."
/Paulo Coelho: Brida/



Throughout history women have been suppressed, oppressed, rejected, used as "commodities" and what not. In this article I'm going to discuss the same old dichotomy of men and women, but with a difference and all through I will explore the idea of female essence.

A woman is the gift of the supernatural power and therefore is "to be loved rather than understood" (Osho, The book of Woman, p 1), and this is the 1st understanding in itself. Those men who have claimed to have understood a woman are real "fools"; because a woman is a mystery to be unfolded by love and respect & not by calculation and manipulation. Because of this tragic misunderstanding, history has witnessed many great battles and sacrifices.

Same goes for the possession part: she is not to be possessed or be possessive about, she needs to be given wings to fly even though she resists, as only then she will be able to unfold her other side of womanhood.

A woman's mind is a very complicated entity, but what I want to talk about is the more complicated part, the darkest part ,not in the sense of  "evil" but which itself is hidden from herself, she doesn't want to acknowledge it as she is much engrossed with her selfless attitude of caring, nurturing, etc… She wants to open the door of her mind but she is so burdened by the responsibilities that she is afraid of opening it: she thinks it will make her come face to face with her inner self which she had closed long time back and which will therefore destroy her family life and society; as we all know there is "a double standard" everywhere regarding females. Her mind is an ocean full of many seas and rivers as it gets open, will unfold new selves: and as all seas culminate into the ocean, it is the same way that her whole self will encompass her "whole" identity without those packages.

But history had robbed her from that and now she is too afraid to open it and therefore has almost forgotten it. "It is the men themselves who had corrupted the women's mind telling her things that are not true", keeping her busy with babies so that she didn't get time to develop her creative personality.

The life of a woman basically gets over being selfless, and the very word "selfless" means it all. This very nature of women was used manipulatively by the male counterparts. They were used as the "child-bearing machines" which was a gift given to them by the universe.

According to Osho, man feared the very essence of women's power of "procreation" where men are the only donors, which in one sense made them inferior. This inferiority had played a great role in domination of women. But one thing to be noted is that "creating human beings was women's: "greatest creation".

"……one is that woman is capable of producing life; man is not. In that way he is inferior, and that inferiority has played a great role in the domination of women by men. The inferiority complex works in this way: it pretends to be superior---to deceive oneself and to deceive the whole world. So man down the ages had been destroying the women's genius, talents, capacities, so that he can prove himself superior - to himself and to the world"
(Osho: The Book of Woman, p. 4)    
Not only Osho but Karen Horney, a German Psychologist also talks about the "womb envy" that denotes the unexpressed anxiety that some men feel in natural envy of the biological functions of women countering Sigmund Freud's "penis envy". The same thing is seen in Rosalind Pollack Petchesky's article where she discusses Mary O'Brien's analysis:

"Of the 'dialectics of reproduction', 'the alienation of the male seed in the copulative act', separate men 'from genetic continuity'. Men therefore try to 'annul this separation by appropriating children, wives, principles of legitimacy & inheritance, estate and empires.'" (The Politics of Reproduction, pp 29-37)

"Women" is not what I say, or what Mr. Lacan, or Schopenhauer or Louise Bogan says. I'm also not insisting that women are superior to men and vice versa. Men and Women are inseparable and both are same as the Chinese "yin yang". I just want people to respect her for what she is and specially women to respect her.
She is what she is; she is in itself a larger entity. She is what she believes her to be: she is more than anyone perceives her to be. Even though according to Christian Scriptures she was born out of the rib of male counterpart but in present she is the bearer of the "human race" on Earth. She is itself a Goddess, an unsolved mystery for which male have to take 7 births to unfold it. Women is always a women where men find shelter, somewhere where they belong, because in the word "women" itself "men" are a part of it, in the word "female" only male are associated and again in the word "she" only "he" is present. Even in the Hindi word "meem-sahiba", sahib is present.
At the same time as mothers they raised families, as lovers they gave meaning to the life, as a wife they bring about positive vibes, as daughters they take care of their parents, and as a woman they constantly healed the human race. Therefore she should be respected, loved and appreciated because as I read somewhere she was "often the hidden half of the history" but now she is not the hidden but the essential side of the history as well the a larger part of the present world.

Moramee Das
    
Bibliography:
1. Coelho, Paulo: Brida, trans. Margaret Jull Costa, U.K. Harper Collins Publishers, 2008    

2. O'Brien, Mary: The Politics of Reproduction, London, Routledge &Kegan Paul, 1981 pp 29-37

3. Osho: The Book of Woman, New Delhi, Penguin Books Pvt Ltd, 2002

4. Petchesky, Rosalind Pollack: Fetal Images - The Power of Visual Culture in the Politics of Reproduction, Feminist Studies 13, no.2 (Summer 1987)