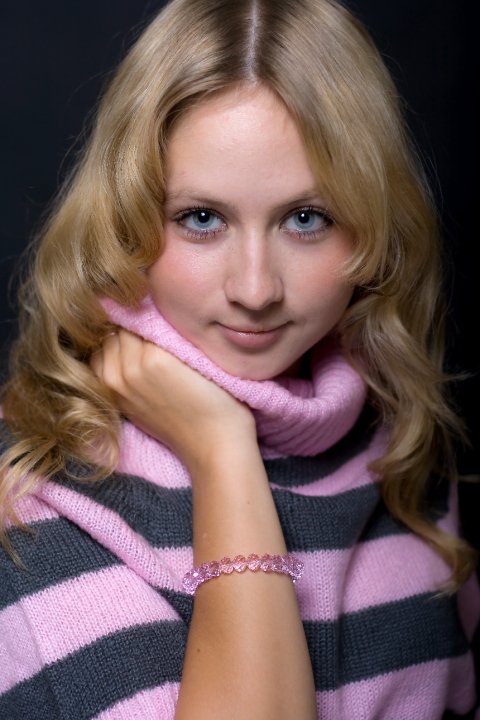 Ekaterina Shishkina is a real cosmopolitan. After she moved from Russia, she travelled around all Europe and she visited some Asian countries, too. She was student, volunteer and freelancer, too.
She spent a long time in Italy, in Norway, in Germany and in the UK. Now she is living and working in Finland. She writes in five languages.



Education
My name is Ekaterina Shishkina, I was born in Russia, in a small Northern town Shenkursk on 31th May, 1986. I left home when I was 17 because that was the only opportunity to get higher education – to go studying to Arkhangelsk, about 400 km up north. I did not know anyone there, and it was frightening and exciting at the same time. First year I studied in pedagogical college, preparing for the entrance exams to the university. My first degree is Linguistics and Translation, English and French languages (Northern Arctic Federal University, Arkhangelsk, Russia). Then I completed my Bachelor degree in Social Sciences, at the University of Norland (Bodo, Norway). Before starting my Master's degree, I travelled around Europe, working, freelancing and volunteering. I made European Voluntary Service in Forli, Italy. I worked in social daycare centre with disabled people - this experience is just unforgettable. I learned Italian language, met wonderful friends, felt useful and "in the right place to be". Then I was selected for Erasmus Mundus Master's Program, "Transcultural European Outdoor Studies". I spent two years studying in the UK, Norway, and Germany; I wrote my master thesis in London – one of my favourite cities in the world. During my studies I volunteered at art and sport festivals (e.g. Oslo Snowboarding Championship, Oslo Film Festival) and attended a lot of international conferences and summer schools (e.g. EU Life Sciences Conference in Berlin, Model United Nations in Blagoevgrad).




FINE, THANKS



how many precious seconds
are wasted
on asking "how are you?"
without a real intention
to know how you are?

probably, the same amount
of time which is wasted
on replying "fine, thanks"
when you're not really fine
and thankful.

somewhere, deep inside,
you're screaming:
"look,I'mNotFine,
I'mSoLostInMyEveryday
Thoughts,SoSpring-less
(DoesSpringEverCome?)
listen, MYWORLD
ISMUCHLOUDER
THANMUSICINMYHEADPHONES"

Etc.
       Sigh.

someone approaches
asking "how are you?"
but.
not a right person.
as you're not so desperate
to open your mouth, or world,
for all of them.

and guess what
you answer?
"fine, thanks".




Poetry

I have always been writing, officially from the age of 8 but I started making up short stories and poems even before I could write them down; anyway, when I decided it was high time to have them written, I filled in the whole notebook and named it "Colourful Poems". Some self-promotion followed, and soon I was famous among relatives and close friends. I felt it is quite easy and extremely enjoyable to be a poet star when you're a kid and furthermore submitted my poems to our local newspaper. To say honestly, I always liked what I was writing but kept on being self-critical and wanted to get any feedback. I got only positive opinions, and it was boring. I stopped writing for some time fighting self-created teenage issues. At that time most of my school friends wrote about love (of course, unrequited); I felt (and I still do) that love poetry is the hardest poetry ever because every attempt to create a good poem about love fails revealing either your miserable complaints or admirations. The best poem about love is a blank piece of paper.
To try something else, I made poetical translations from English into Russian and from French into Russian. I enjoyed it so much that I took part in translation competition in Siberia (Yekaterinburg city) and happily spent 3 days on train to make it there to get my prizes and diplomas. Later on, I paid more attention to prose, ignoring rhymes.

Now I write in 5 languages: Russian, French, English, Italian and Finnish; any language is not perfect to let express all the emotions but the more you know, the bigger your (poetic too) opportunities.
I like experiments with form and content, acrostics, graphic poems, word play and sound effects. Topics vary from personal ego to social-environmental issues (or vice versa).




What If



When inner and outer
Keep withering strife,
When lust is the last thing
That lasts in your life.
When Id –after Freud-
Has blacked out your ID,
When seed of insidious
Infects your CD.
When you keep on sinning
Singing you sin
When God is just D&G backwards
With a hOle in between.
When apple tree MAC
Feeds forbidden fruit,
When GMO minds
Are hollow and rude...
Sustainable litter,
Apocalypse brim.  
If God had a Twitter
How many people would follow Him?




Traveling

...is my favourite hobby and my lifestyle. So far I have visited about 40 European countries and some places in Asia (Thailand, Cambodia, Vietnam). Of course, it hasn't been always easy; I do not have money-printing machine and my family was not very eager to sponsor my trips abroad. What to do? Luckily, I always liked languages and sought for any chance to practice it, prefer good talks with random people to nightclubs, don't care about fancy clothes and expensive restaurants (local tasty food doesn't equal pricy one!) There are so many scholarships, exchange programs, volunteer opportunities – just apply and never complain. And never believe that Paris is grey and dirty, or romantic and chic, just go there and see – it's all yours.




Miracle In The Mirror (Mirror Acrostic Poem)



Miracles – what do they stem froM?
Ironic esthetic ennuI
Refuses their splendoR
Afraiding of stealthy non-tangible aurA.
Clues- are they shrouded ad hoC?
Life science put spokes  in wheeL,
Erasing them artE,
Intending return to memento morI.
Nirvana of magic- no way to explaiN?
Transculture gives terrible tinT,
Hibernating in slotH,
Escaping a stereotypical pleasurE.
Mysterious wisdoM,
I stretched you like Starbucks wifI
Rethinking surrendeR,
Resulting in IR-like wondeR.
Omnipotent gismO,
Reflecting me –yes, this is me-in my mirroR.

Truth
Look, under piles of misbelieves,
Under layers of misconceptions,
Stuck between objective and subjective,
Locked behind the gate of lies,
Covered with blanket of blind statistics,
There's Truth, sleeping:
Too fragile to be woken up,
Too obvious to be awake,
Too sharp to coexist peacefully.


You, Buddy
Body is substance that will never last,
Stubble of yesterday grows so fast.
Nails of intentions are brittle and thin
Polished by top-coats of unforeseen.

Body is storage for convenience food,
Stomach of whims rules convenience mood,
Bowels of laziness is overpressed,
Biscuits of real are hard to process.

Body is Item, easy to sell.
Self-brand bursts out in every cell.
Life drives a hard bargain if you're a monger.
The best liposuctions have been made by hunger.